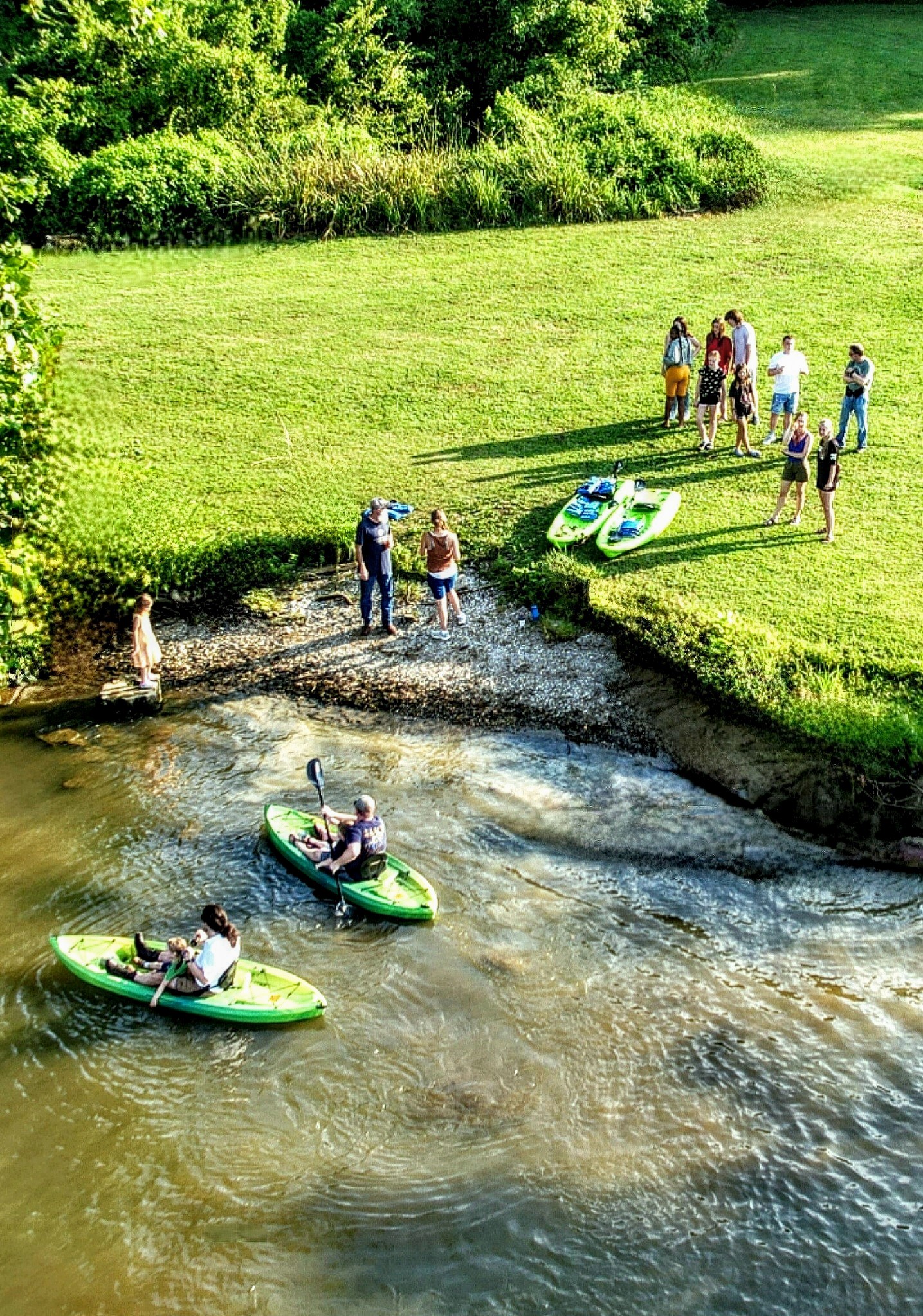 Adventures Await on Our Grounds
During your stay at Tennessee RiverPlace, an array of exciting activities awaits you. With our prime location boasting half a mile of access to the Tennessee River, fishing enthusiasts will find ample opportunities to cast their lines and reel in the catch of the day. Don't forget to bring your kayaks or paddle boards. With them, you can embark on a journey across the river to reach the captivating Williams Island. If you're up for an even more exhilarating experience, paddle through a portion of the magnificent Tennessee River Gorge.
Our property also boasts a network of walking and hiking trails that weave through the picturesque landscape, offering ample opportunities for wildlife viewing. The natural beauty of Tennessee RiverPlace attracts a variety of animals, including white-tailed deer, playful beavers, swift river otters, and the occasional sighting of turtles, foxes, groundhogs, raccoons, skunks, and even coyotes. Journeying through the captivating Tennessee River Gorge, you'll encounter a diverse array of bird species, such as Kingfishers, Mallards, Great Blue Herons, Cormorants, Egrets, Hawks, and more. Keep an eye out for the magnificent Bald Eagle couple that has nested on the property!
Or Visit the Nearby Scenic City
Chattanooga offers a wide range of popular activities for visitors and residents alike. Here are some of our favorite attractions and activities in and around the city.
Outdoor Activities & Hikes
Lookout Mountain
Signal Mountain
Stringer's Ridge Park
Cumberland Trail
Prentice Cooper State Forest
Cloudland Canyon State Park
Raccoon Mountain
Enterprise South Nature Park
Lula Lake Land Trust
Soddy-Daisy Gulf Trail System
The Big Daddy Loop